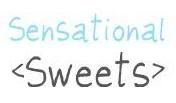 Okay... Okay... Okay...
Did you like my title? It was rather clever, wasn't it??
So, I have a bunch of photos that I need to edit... But I don't really feel like it right now XD Yup, I'm just to lazy right now ;)
I went to Goodwill today about got the coolest red skirt! I'll have to post a picture of it soon...
Yes, I am just going to have a scattered-brained random rambling post right now. Just 'cause I feel like it. It is my blog, right? ;) I can to it whenever I feel like it! hehehehe....
Tomorrow evening is my dance recital. **gulp** **deep breathing** **Hyperventilation** just kidding....
So, me and Rose have to figure out some sort of snackage-type substance for people to gnaw on while they, oh so very awkwardly watch us dance. 'Cause we're cool like that. Word. ;)
And... uh, yeah. I guess that is all my fellow blogger friends.
Oh, and do you by any chance have any recipes you'd like to share with me for finger foods? That would be oh so very loverly :)
I should probably put my watermark on this... but I don't feel like it. HA.